Meet Award-Winning International Children's Author, Cindy Freland, specializing in books about the Chesapeake Bay.
Interested in meeting Ms. Freland in person? Then check out the EVENTS PAGE for more information on where she'll be available for conversation, book signings, etc.!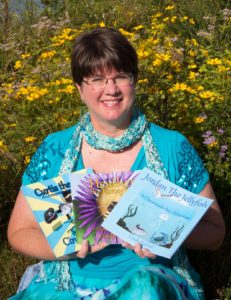 Help your children learn to read and discover more about the Chesapeake Bay through her books!
The day it all started was a brilliant summer day in 2013 at Breezy Point Beach where I observed so many jellyfish. On my way home, I thought about how Andrea (one of my daughters) was stung by a jellyfish years earlier at Sandy Point State Park. That was when I decided to start writing my first children's story, Jordan the Jellyfish, in the Chesapeake Bay Adventure series.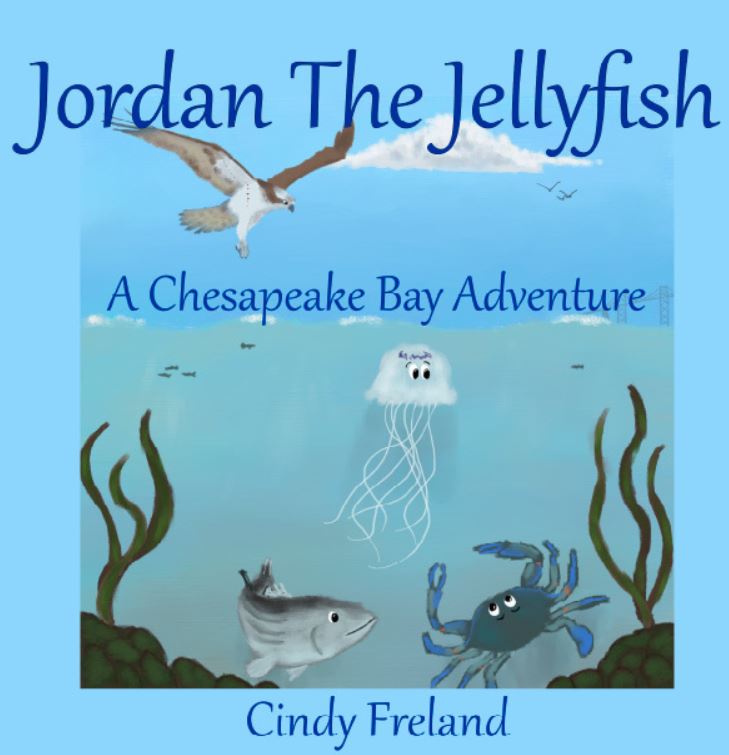 Happy 10th Anniversary Jordan the Jellyfish. Written by Cindy Freland in 2013.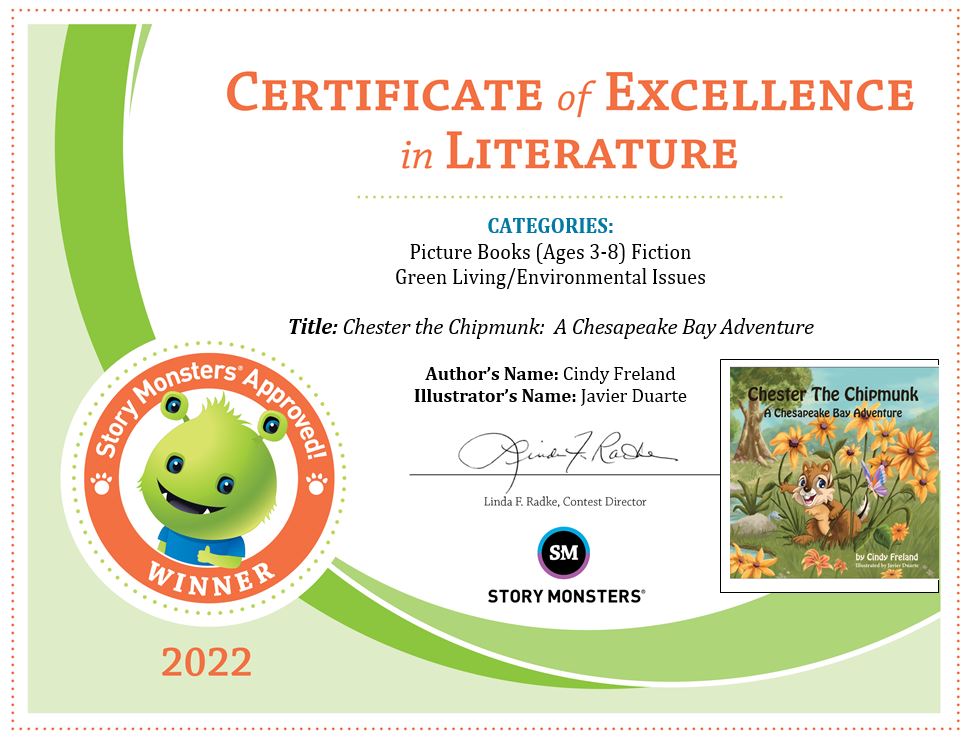 AWARD WINNER!

Chester the Chipmunk: A Chesapeake Bay Adventure won the Certificate of Excellence in Literature Award from Story Monsters in two categories, Picture Books (3-8) Fiction and Green Living/Environmental Issues.
Member Of