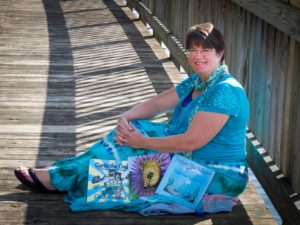 Cindy Freland started her career by working for CareFirst Blue Cross Blue Shield, after graduating from Bowie High School, in December 1975. She was only eighteen years old at the time and working for CareFirst was her only full-time job. She continued working there for 25 years, until 2000.
Ms. Freland founded Maryland Secretarial Services, Inc. in 1997. She has won three business awards, hosted an online radio show and a cable television show, The Bowie Business Journal for the Greater Bowie Chamber of Commerice. She has taught business workshops at two local community colleges, Anne Arundel Community College and Prince George's Community College and several other local venues. She offers word processing, data entry, desktop publishing and transcription to businesses of all sizes, government agencies, non-profit organizations and individuals throughout the United States.
Ms. Freland has written books for business, and several children's books. She enjoys traveling and finding new locations in Maryland and Virginia around the Chesapeake Bay for her children's series, The Chesapeake Bay Adventure Series.
Freland enjoys swimming, kickboxing, and painting, and lives in Bowie, Maryland.